Department of Drug Design and Pharmacology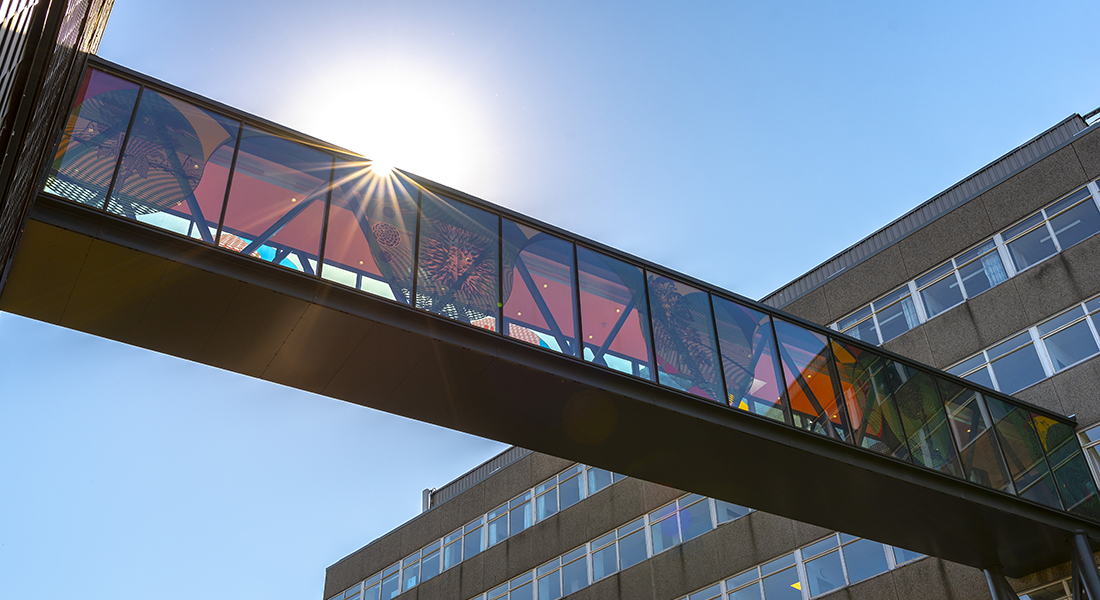 Department of Drug Design and Pharmacology is committed to research-based teaching and interdisciplinary research that supports the development and understanding of chemical and pharmacological properties of drugs and drug targets. We work as part of a dynamic academic community of research, education and innovation within the Pharmaceutical Sciences bridging Health Sciences and Life Sciences.
We are striving to have a sharing community with common goals by working together in responsible academic teams that unlocks our full potential to shape our educational programmes and undertake excellent research. Therefore, the Department has a matrix organisation where methodological areas are organised in four disciplines, the research in eight interdisciplinary research clusters and educational efforts in four teaching groups.
The Department of Drug Design and Pharmacology (ILF) is a part of the Faculty of Health and Medical Sciences at the University of Copenhagen, and is located in three well-equipped buildings in Universitetsparken 2, 2100 Copenhagen Ø. Approximately 300 scientific and administrative staff members are employed at the department.
We strongly emphasize the further development of our cross-disciplinary collaborations with Danish as well as international research institutions and businesses, including clinical hospital departments, pharmaceutical and biotech industries, and spin-out companies.
ILF is ambitious and sets a common direction by defining and prioritizing goals within all our core activities to support alignment among staff, students and leadership and facilitate that we achieve our goals. Goal A, B, C, and D outlined below are our most urgent goals and those of highest priority.
Goal A: Education for the future
We implement data science, innovation, sustainability, and new developments in science in our educations, and improve our engaging, effective and motivating teaching methods to strengthen our graduates professional independence and pride. This leads to changes in format and content of our educations to achieve higher quality and adapt to changes and diversity in the society.
Goal B: Excellent research
We unfold the full potential of the individual researcher and the department in strong research environments with focus on the quality and impact of the research, and on continuous and sufficient funding for research activities at the highest level. We focus on continuous development of infrastructure and technical staff by anchoring in teams around skills, facilities, lab management and teaching, ensuring robust, highly skilled, and flexible support for excellent research and educational activities.
Goal C: Pharmaceutical data science
We have a strong data science environment with computational support, and relevant infrastructure that advances and facilitates the new opportunities within methods, approaches, and applications in research and education, broadly.
Goal D: Consolidation of organisation
ILF was reorganised 3 years ago into a structure aimed at supporting an open, responsible, and inclusive culture that is characterized by transparency and involvement. It is essential that we keep focus on the consolidation by our common direction and alignment across the department anchored within the leadership.